Winston Churchill once said diplomacy was telling someone to go to Hell in such a manner that they asked for directions – it's a brilliant quote and a fitting one based on last week's events. It cannot be understated what a diplomatic challenge Theresa May faced heading to Philadelphia on Thursday to face the new President of the United States, Donald J. Trump. Britain, now that it is departing from the European Union, will need America more than ever. The USA is our largest exporter, our most important strategic partner and a country with which we have shared a culture and our values for hundreds of years. However today we face a President with whom most of us disagree on fundamental issues. Theresa May therefore is clearly walking on a diplomatic tightrope: embrace the controversial President too warmly and she risks alienating herself from the British people however if she takes too hard a stance against the thin-skinned Commander-In-Chief she risks disassembling the 'Special Relationship' that we all hold so dear. The stakes were high on the visit and based on what Mrs May sought to achieve, it was, to use The Donald's favourite word, a tremendous success.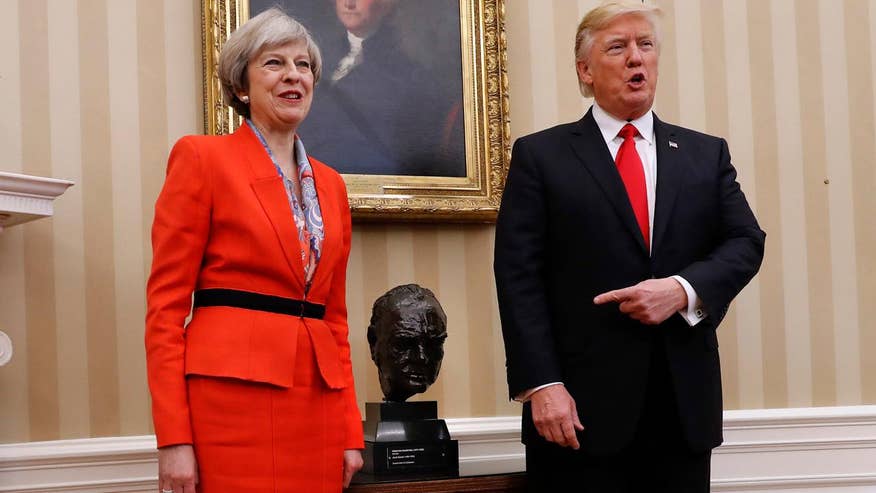 President Trump revealed that he is firmly backing Brexit, an issue many had with the previous President 'Barack of the queue' Obama, that he would be behind NATO '100%,' even if it took Mrs May to state it, that America would not return to using torture meaning crucial intelligence can still be shared between Britain and America and that the Russian Sanctions wouldn't end – at least in the short term. Considering this is what the Prime Minister sought to achieve surely her America voyage should be deemed a great success and yet that is not the case. Surely the fact that she could make the giant Cheese Puff flip flop completely on several of his core policies is something we can credit Mrs May with and is testament to his persuasive character?
As I type, protests are being held in towns and cities right across the United Kingdom, a petition has gained one million signatures demanding that President Trump's state visit to our country is cancelled and even the government, Theresa May herself faces criticism with some suggesting that they are 'appeasing a fascist President.' It seems Mrs May was ignorant of a key aspect when travelling to this new America: you can't predict The Donald.
On the day Mrs May arrived in Washington Donald Trump announced a ban on citizens from 7 countries: Iraq, Iran, Sudan, Libya, Syria, Somalia and Yemen from entering the United States. The so-called 'Muslim Ban' that Donald announced late in 2015 at the beginning of his campaign which many had wishfully thought that he had forgotten was back in full force. This ban seemingly extended not just to citizens from these countries but also to those with joint-citizenship. It was thought for a time that Olympic heroes like Mo Farah could not return to the States in order to see their families, with the sporting legend revealing that he had to tell his children 'daddy might not come home tonight.' It is clearly a tragic event and a bigoted ugly policy by a bigoted and ugly administration. However for British-America relations it has left the Prime Minister in a tight spot. She can, as some commentators like the former Labour leader Ed Miliband has done, openly criticise Trump for this policy. The Chancellor of Germany, Angela Merkel, was able to do so with confidence, stating 'the necessary and decisive fight against terrorism does not justify a general suspicion of people with a certain belief.' Whereas the strongest remark from the British government is that 'We do not agree with Trump's refugee policy.' This does seem rather pathetic but the answer is not easy.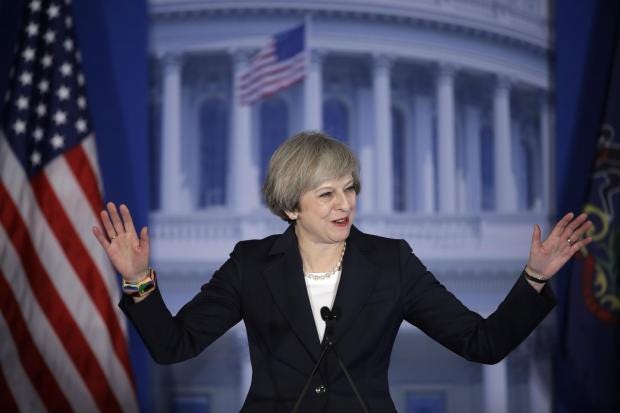 At the core of Theresa May's ideology is stern pragmatism. This can be seen with her decision on the Third Runway at Heathrow. She knew the risks: that Zac Goldsmith would leave the Conservative Party, that several members of her own Cabinet, namely Boris Johnson and Justine Greening, did not agree with it and that it could potentially cause environmental damage, but she considered the positives to outweigh the negatives. Yes, Mrs May could follow the mob, declare Trump's policy to be cynical and negative which it is, but face the consequences. Mr Trump is undoubtedly temperamental: what if he believes this to be a public betrayal and ignores Mrs May suggestions and pushes forward on his isolationist path. The consequences for Eastern Europe, the geopolitical order and the global economy all hang in the balance. There is simply too much at stake. It might seem wrong, it might be seen as 'appeasement' but Mrs May's calm, considered carefulness is the perfect antidote to a world with President Trump.